It's tax season, and The Louisville Public Library has printed federal, Ohio, and Louisville City tax forms!
NOTE: Ohio instructions are available ONLY online or in the instructions binders for 3-day checkout.  We cannot print Ohio tax instructions for free.
Look for this display near the checkout desk: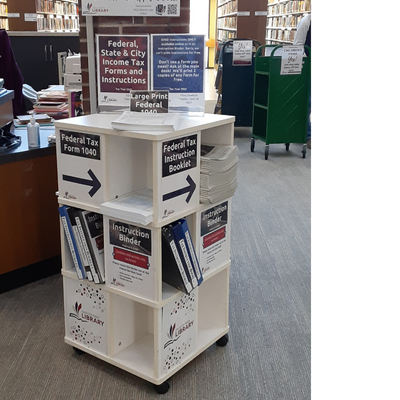 Get two copies of any tax form for free.  For instructions, pay 15¢ per page.
Print your own forms, look up instructions, fill out your form online to print, or even e-file from these pages:
Not interested in paper forms?  All levels of government prefer e-filing of tax returns, and you may get a refund faster.
The City of Louisville offers forms, e-file and help filing your taxes, all in one place.