The City of Louisville and the Louisville Public Library are currently working on a plan for how best to utilize the green space downtown, and would like your input!
Below, you'll find links to a video that imagines what a multi-use building on the green space might be like and what exciting things Louisville could do with that building and space. Keep in mind that this is only a concept and that no plans have been put in place.  We need to know what you think first!
For perspective, here is an aerial view of the rendering. Note Main Street at the top (north), with the multi-use building closer to Gorgas.
After you have watched the video, please fill out a quick survey to let us know your thoughts about the ideas represented in the video. You can only take the survey once per login per device, so if someone else in your household wants to take the survey, they should try a different browser (such as Chrome, Firefox, or Edge), a different device (computer, tablet or smartphone), or a different login (such as a Chrome login through a different Gmail account). Please call or stop by the Library if you're having any difficulty watching the video or taking the survey.
To watch the video and take the survey, follow the link below.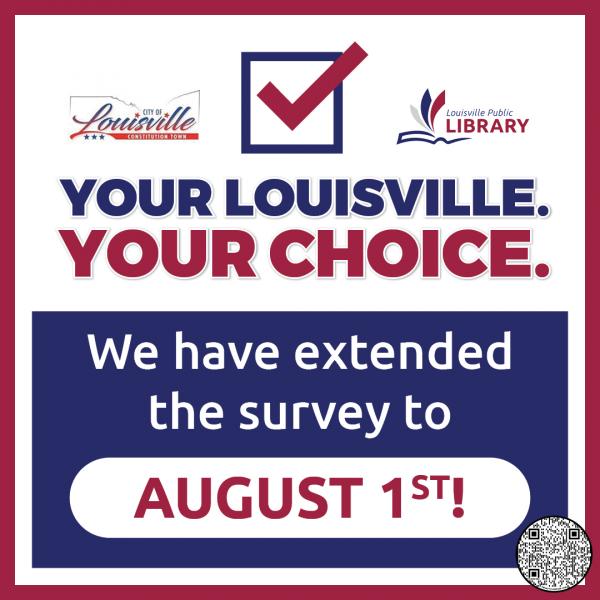 This link will lead you to the video, without the survey, if you'd like to watch it again.

The video and survey will be available through July 28, 2021.