Look for Louisville Public Library staff at events all over town!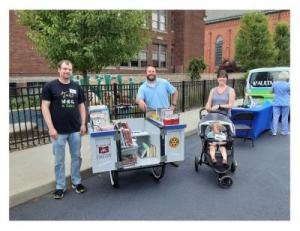 When you see the Library's Book Bike, be sure to stop by for fun giveaways like candy, Library swag, and free books.
For timely reminders, sign up for our email newsletter, delivered fresh to your email inbox twice every month!
Here is a list of some of the places we'll be!



We're handing out free books, courtesy of the Nimishillen Grange!

SAVE THE DATE:
all through downtown Louisville!